The Pipe Re-Entry is a TAS level trick used in the New Super Mario Bros. U game style, and the Super Mario Bros. and Super Mario Bros. 3 game styles when in a boot. This trick allows Mario to re-enter an overhead Warp Pipe immediately after coming out of it.
Variations
When Mario exits a Warp Pipe while inside a boot he is considered to be standing on ground for exactly 1 frame. Pressing jump during this frame allows Mario to jump in midair.
Normal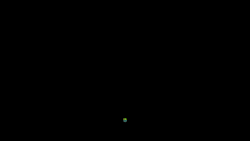 Note: This method only works on levels created before version 1.47
Performing an air twirl on the first frame after exiting the pipe will allow Mario to jump in midair as if he was standing on the ground during the second frame.
Normal
Performing an air twirl as soon as Mario exits the pipe (but not on the first frame) and then immediately doing a Ground Pound Cancel will allow Mario to maintain enough height to re-enter the pipe.