Developer
PangeaPanga
Platform
Super Mario Maker
Release date
September 21, 2015
Genre
Kaizo
Level ID
6059-0000-005E-4FB5
Pit of Panga: P-Break is a level created by PangaeaPanga and was at one point considered the hardest level in Super Mario Maker. The level took the creator 5 hours to make and 9 hours to beat.
The first person to clear this level other than the creator was ?.
Gameplay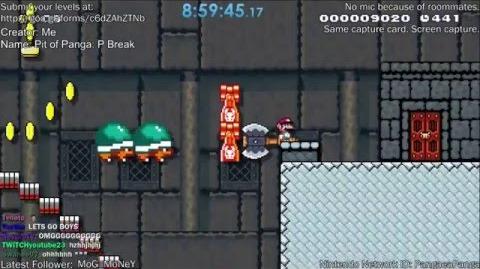 World Record
Pit of Break: P-Break is a highly contested speedrun level. The current World Record is 22.853 seconds held by マリオ (Mario).