Developer
Val JP
Platform
Super Mario Maker
Release date
February 26, 2016
Genre
Kaizo
Level ID
534B-0000-01DE-2947
Tricky Mario: Val's Shellspace is a level created by Val JP and was at one point considered the hardest level in Super Mario Maker. The level took the creator 60 hours to beat.
The first person to clear this level other than the creator was マリオ (Mario).
Gameplay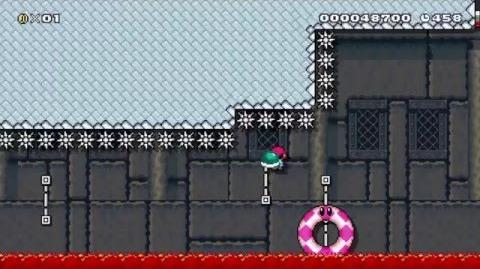 World Record
The current World Record is 36.394 by ゅぅ (Yuu). The listed World Record is a hacked time.